As you start collecting a lot of ScummVM-compatible games, it gets awkward to keep track of what you're still looking for… so I wrote a little script which lets you check them off and have them fade out so you can easily scan what remains.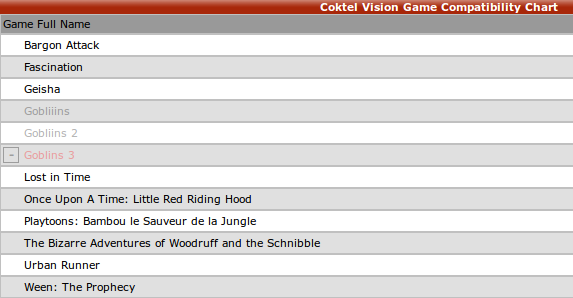 It'll remember your list between visits and it's on GreasyFork as Mark owned ScummVM Games if you want it.

…and a ScummVM.org userscript for collectors by Stephan Sokolow is licensed under a Creative Commons Attribution-ShareAlike 4.0 International License.